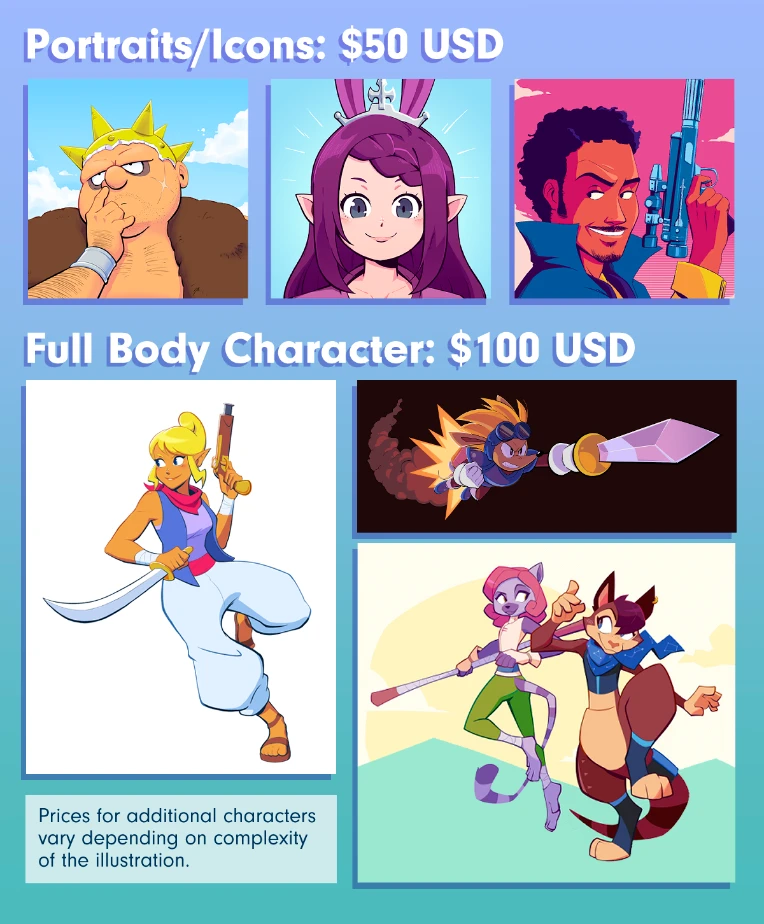 Contact: Letitmelo@gmail.com
Please include reference images and any additional material in your initial e-mail, including a description of the illustration you would like to commission
Backgrounds will be simple, flat colors. Pricing for additional background art can be negotiated, and will vary based on the complexity of the piece. 
I reserve the right to refuse your commission for any reason, including subject matter, commissioner intent, etc.
Once I've accepted your commission, I will send you a rough, watermarked sketch based on the information and references provided, as well as a paypal invoice. Payments are to be made up front before the commission is completed.
Once a commission is completed, a select amount of minor edits can be requested at no additional cost, though I reserve the right to request an additional fee for substantial changes.
Commissioned artwork is for personal use only, and may not be used for commercial purposes. NFTs are explicitly forbidden.